What our delegates say….
"I found it so informative and exciting that I am booking the weekend retreat; Lotus's presentation was top notch."

"A clear insight on mindfulness which I will use on a regular basis – and a thirst to find out more and a willingness to use it with my coachees"

"I found the pace of the workshop accessible and completely free from jargon.  Often management & coaching workshops get overrun with "me-to" ideas and lose their way. This was focused and clean." 
Organizer: Believe In You 
Date: Friday 28th November , 2014, 1 pm to 5 pm  (including networking)
Location:  Whitstable Castle, Tower Hill, Whitstable, Kent, CT5 2BW
Book your place:
Our mind is like a wild horse, driving us in different directions, most of the time to our own detriment. ~ Lotus Nguyen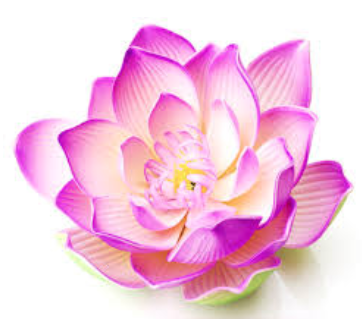 In this fast changing, demanding and complex world, we are carried away by our busyness and lose touch with ourselves. In our urgent rush to get there, we are going everywhere but getting nowhere. Instead of connecting with the here and now, we fill our head full of thoughts and our life full of responsibilities.  We miss out on the good stuff, exhaust ourselves, and damage our health and relationships. And as long as we stay in this cycle, we will never be truly happy.
Delegates will learn to:
Pause to reconnect with their inner selves and tap into their inner resources
Stay strong and channel inner peace during times of outer chaos
Tame the wild horse with scientifically proven techniques combined with 2500-year-old Eastern wisdom
There is recent scientific evidence linking mindfulness to improvements in performance and many major corporate organisations have implemented mindfulness-based interventions. Mindfulness is also widely being adopted in schools and the health service delivering many benefits for students, teachers and doctors.
Mindfulness in the workplace is being linked to improved decision-making, divergent thinking and creative problem solving. It can lead to higher sales and faster learning and fewer errors in attention processing, generating resilience and increasing memory capacity. In respect of stress and health it can lead to lower burnout and higher wellbeing for healthcare professionals. In Schools, Colleges and Universities: Mindfulness is being used to help children, students and teachers to improve their concentration, attention, conflict resolution, and empathy. (Cranfield University International Conference on 24 September 2014)
In this taster workshop, Lotus Nguyen shares her Heart-Mindfulness™ system as a life strategy to effectively deal with challenges in daily work and life. She teaches you to become a kind and skilful master to your wild horse so that you can ride in peace and joy.
Click the button to book your place
Or contact Bradley O'Connell: email: bradbeaver1985@yahoo.co.uk , telephone: 07595 081514