I am passionate about creating peace and joy every single day and sharing this amazing way of living with others.
Lotus Nguyen, has been teaching mindfulness for over 10 years. She is also a Love Coach, QiGong Teacher & Tantric Energy Healer, empowering hundreds of clients  transform from being stuck in their intimate, personal or professional lives to successful relationships and happiness .
A co-author of an internationally published book Rapid Change for Heart-Centered Women and the creator of the HEART-MINDfulness™ system, designed to assist professionals, entrepreneurs, and executives, she helps her clients tap into their inner resources and unleash their power for vitality, productivity and prosperity.
The Power of HEART-MINDfulness™
Vitality * Productivity * Happiness
 "To have true happiness, financial freedom is not enough, you need to also have emotional, mental and spiritual freedom." ~ Lotus Nguyen, Creator of HEART-MINDfulness
HEART-MINDfulness is the embodiment of heart-mindfulness training and coaching system drawing from the Eastern wisdoms of Buddhism, Tantra & Taoism with scientifically proven Western body-mind practices.
It is a holistic approach dealing with not just the symptoms but also the root causes of our deep unhappiness, helping us to feel more alive, fulfilled and happy.
We offer
Specialties & Expertise
We work with individuals, groups and organizations who are committed to increase happiness and wellbeing through various HEART-MINDfulness training and coaching programmes including online courses, workshops, retreats as well as on-site training and one-on-one coaching.
We also offer special, in-depth, one-on-one therapeutic sessions to those who wish to accelerate their healing process and achieve their goals quickly.
Foundational Programmes
For those who are committed to happiness and wellbeing
Establish, deepen and expand your mindfulness practice.
Emotional Release
For those who wish to accelerate their healing progress and achieve their goals quickly
Uncover and remove hidden blockages that lay hidden in your path toward happiness and wellbeing.
Company Wellbeing
For organizations who want to enhance performance, productivity and prosperity
Achieve effective leadership and productive workforce with our custom mindfulness-based softskill training.
Our Happy Clients
Says About Us
A weekend retreat with Lotus was a life-changing experience. I have connected so deeply with her mindfulness teaching that it has given me the confidence and spirit to incorporate it into my daily life. ~ Barbara Earl
Lotus is a true inspiration whose courses and retreats provide opportunity for real transformation in life. I work as a yoga teacher and feel blessed to have come across such a truly dedicated healer, that she channels through the practice of mindfulness. I cannot recommend her enough – if you want to transform your life then get in touch with her right now!
Lotus is loving, caring, knowledgeable, patient and fun.
She's helped me both with my immediate issue but also the deeper journey like knowing myself and who I am… dealing with generational trauma, understanding my emotional and spiritual self through my physical being and growing in that way.
I'm very pleased. I'd recommend her to anyone.
This course has changed my life. It has provided me with gentle, loving guidance on how to use compassion and kindness in my relationships and with myself.
Lotus is an exceptional being and practitioner. Highly intuitive and extraordinarily empathetic, her energy work is second to none.
Lotus is one of our 12 hand-picked talented health and well-being professional life coaches. Her excellent HEART-MINDfulness workshops delivered with passion and skills have inspired many delegates adopting mindful behaviour and habits and reaping the benefits. I myself have noticed an improvement in my leadership skills and resilience to dealing with stress. Lotus also possesses outstanding communication skills and the special ability of a coach to help her clients transform and grow.
After having had some earlier experiences with mental and spiritual forms of therapy - both as a giver and receiver - I had an overwhelming HEART-MINDful Tantra session with Lotus, which will strongly influence my life and for which I will always be grateful...
With a heart full of love and an attitude of care, the message to the world from Lotus is "Peace & Love" – She is an absolute delight.
She has very good knowledge of Mindfulness and Tantra, which complement each other. Her theoretical knowledge in these fields is backed up by excellent practical skills.
Every aspect of the session was perfect. There was never a moment of doubt of her capable nature.
Complimentary Happiness Breakthrough Call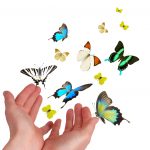 For a limited time, LOTUS NGUYEN is offering a special  45 minute call for you to:
Reconnect with your heart desires so you can create a clear vision of your happiness

Uncover hidden challenges & obstacles that may be slowing down your progress or sabotaging your efforts

Rekindle your passion, re-energize and inspire you to finally achieve the change you seek and live the life you dream of.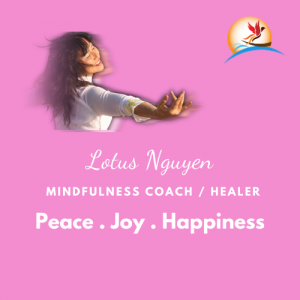 Enabling deep transformation with the Power of HEART-MINDfulness™