Our Happy Clients
Says About Us
Lotus is loving, caring, knowledgeable, patient and fun.
She's helped me both with my immediate issue but also the deeper journey like knowing myself and who I am… dealing with generational trauma, understanding my emotional and spiritual self through my physical being and growing in that way.
I'm very pleased. I'd recommend her to anyone.
Lotus is a true inspiration whose courses and retreats provide opportunity for real transformation in life. I work as a yoga teacher and feel blessed to have come across such a truly dedicated healer, that she channels through the practice of mindfulness. I cannot recommend her enough – if you want to transform your life then get in touch with her right now!
This course has changed my life. It has provided me with gentle, loving guidance on how to use compassion and kindness in my relationships and with myself.
Lotus is an inspirational mindfulness practitioner. She has beautiful presence and great energy which she generously shares with those she works with. She has a gift for making mindfulness both enjoyable and enlightening and she understands how to guide another upon their journey.
Lotus is a delightful teacher. Full of wisdom and inspiration. She takes the complex structure of becoming more mindful and communicates, guides and encourages her students with expert clarity, humility and simplicity. She has made mindfulness accessible to me now and taught me how to incorporate this practice into my busy daily life.
I have absolutely no reservations in recommending Lotus to you for her professionalism, dedication and outstanding skills and abilities as a mindfulness and meditation trainer, coach and facilitator. I have always found Lotus to be focussed on the task in hand, an effective communicator, caring, compassionate and interested in helping people flourish in a highly engaging way.
Lotus is one of our 12 hand-picked talented health and well-being professional life coaches. Her excellent HEART-MINDfulness workshops delivered with passion and skills have inspired many delegates adopting mindful behaviour and habits and reaping the benefits. I myself have noticed an improvement in my leadership skills and resilience to dealing with stress. Lotus also possesses outstanding communication skills and the special ability of a coach to help her clients transform and grow.
It was an enriching, motivating and helpful course. Lotus was gentle and insightful. She created a safe environment whereby everyone was encouraged and listened to. 
I learnt how to change negativity into positivity, gained more insight into myself and how to appreciate and enjoy life more. 
I will use mindfulness to improve my reaction to life and how to move forward in a way that will lead to serenity, love and enrichment. 
Lotus is an extremely effective mindfulness trainer and coach. She has such wisdom and insight as well as a genuine love for people. She is passionate about making a difference and has the skills for doing so. I recommend her training unreservedly. You will come away happy, peaceful and with renewed enthusiasm for life and relationships.
A weekend retreat with Lotus was a life-changing experience. I have connected so deeply with her mindfulness teaching that it has given me the confidence and spirit to incorporate it into my daily life.
Lotus manages to inspire us to live in the now. Her manner is so calm and her knowledge so deep. She encouraged us to reflect upon our current practice and made us aware of how we could incorporate mindfulness into our everyday lives. This course is a must for everyone.
This course teaches us how to silence our busy minds, just to be and gives us wisdom, insight and understanding into how to break habits that we wish to break. What I like most about the course was the feeling of being in a safe environment, the authenticity of Lotus and her clear belief in this. The breaking habit formula made sense – it is practical, authentic and realistic. I became more mindful, got the joy and wisdom of silence and gained powerful ways of listening to my mind.
This workshop enabled me to see how mindfulness links to every life and meditation. It also gave me a clear idea of the main issue which has troubled me all my life and which I can meditate upon! Thank you!

Thank you for our one to one session. I already feel my suffering is lifting – you listened with love and understanding. I very much admire how you have overcome great difficulties. You are an inspiring teacher.
Your teaching has given me some practical tools to reconnect with myself plus inspiration to find out more about mindfulness meditation. Exceptional! Such care and genuine commitment just shines through. Thank you.
Inspiring and empowering, Lotus is full of love, kindness and inspiration. I highly recommend. Thank you.
Lotus is a compassionate teacher and explains mindfulness in a clear and joyful way. Her support continues well after the "Present Moment". Many blessings.
Lotus brings mindfulness to life. Her sessions are deep, fun and engaging. She takes you through a simple journey of understanding to help you develop mindful practice and loving kindness.
A beautiful experience with a beautiful soul. The compassionate meditation to love oneself and others was invigorating.

So many wonderful moments and some difficult ones – that's life! And your words and actions are helping us so much! Thank you.

This was a most inspirational workshop – it went to the heart of what ails us all and it was such a revelation and comfort to know that none of us are alone.

I felt very safe and supported and therefore was able to be open and true to myself.
I released some good and not so good emotions and felt great afterwards.
I much enjoyed the session. It was a reminder to appreciate what we have. Thank you.
I found lotus informative, insightful and delightful.
Lotus teaches with clarity and warmth.
A well structured course which is very well presented and very full.  
Lotus brings gentleness, humour and compassion to her mindfulness work. She provides a very supportive and nurturing environment, and the opportunity for each participant to contribute and be heard.
I enjoyed your loving presence and the guided meditation was a great way to connect deeply with my body.
The mindful dialogue helped me focus my mind and relax. I was more connected to my body… it is a very good practice to be a mindful listener, to be honest with one's heart and mind, to be in the body, and to be really there for that person in front of you.
Very well structured, gentle, informative, caring and compassionate course. Thank you.
An excellent wholesome giving teacher. Thank you for your peace and joy!
It was so peaceful and full of happiness.
After following Lotus's training sessions, I have learned how to be aware of myself. My perceptions of my life and my own feelings have changed. I can now handle my worries better, understand myself and smile to my life.
I've felt compelled to e-mail you since we came home from the course. My mum and I are so grateful to you Lotus for your really special, 'gentle' (but amazingly empowering, as part of that subtle wise gentleness) very wise, enlightening, calm, and invaluable course. We are so grateful that we were able to attend and benefit as a result of that.
My Mum ordinarily finds it difficult to be alone with her thoughts due to a recent particularly traumatic bereavement but I rang my Mum yesterday evening after I got back home from work, and she was so happy and excited with the experiences of the course that you created and ran, and in such a lovely wise relaxed fashion. She was very content yesterday evening and told me about a situation with some other people she knew, where she would normally get agitated and feel upset, but instead she practised mindfulness, and it really worked for her (my mum knew nothing about mindfulness before your course!). She was so happy.
Thank you for me too Lotus. You explained things (concepts) really clearly, e.g. the point between the trigger and the undesired habit action. It all made sense, and your expertise, enthusiasm and your wisdom too, shone through and made it all the more powerful. In summary I loved it all!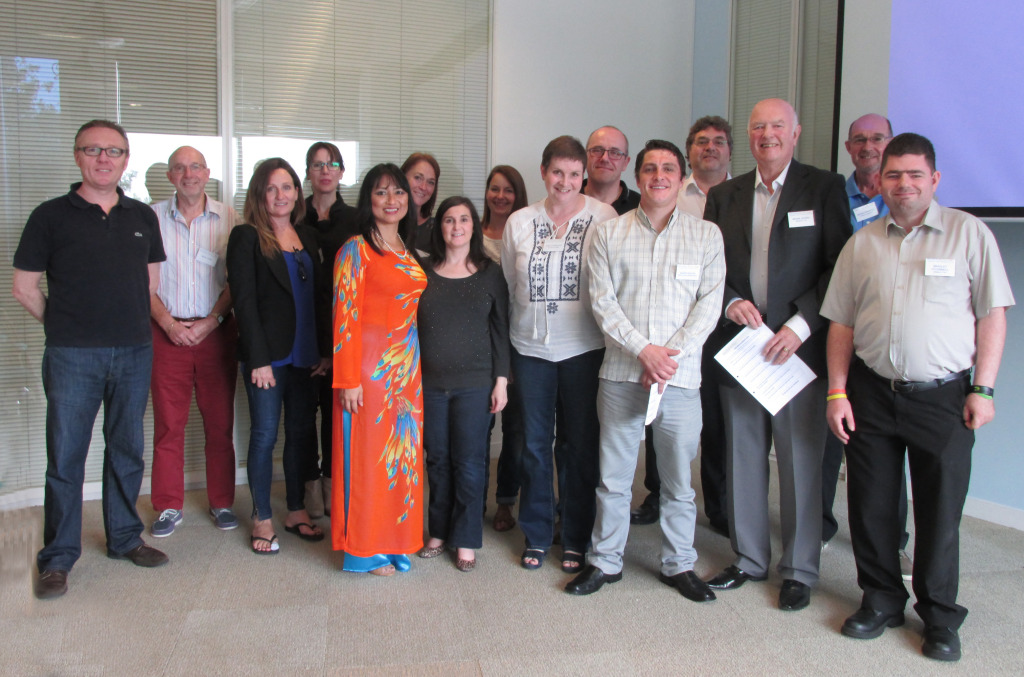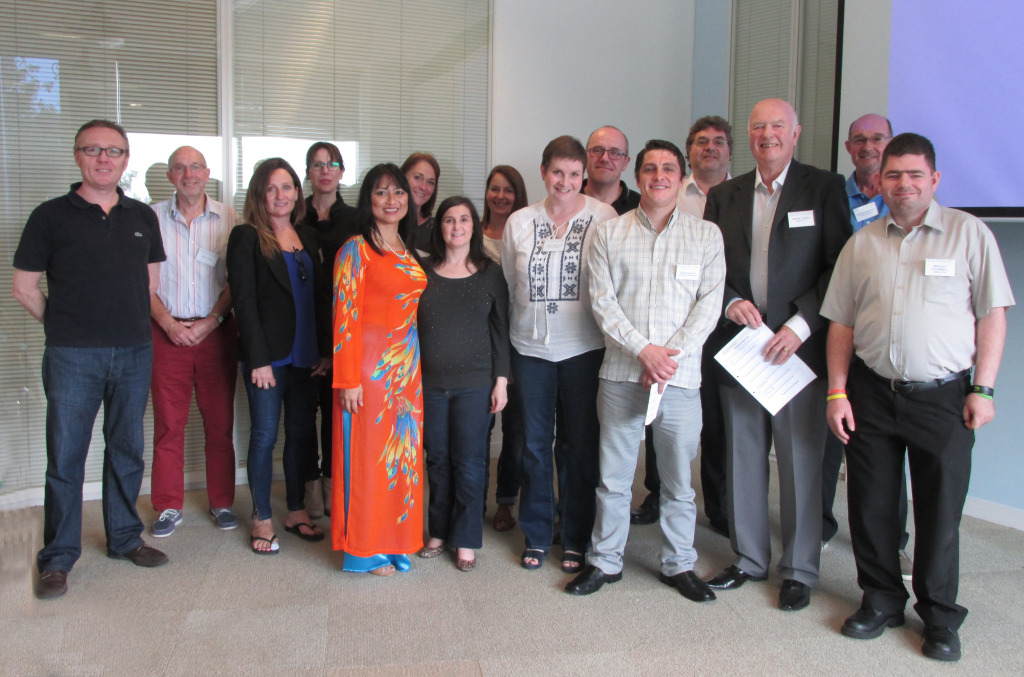 The whole event was excellent – great speaker, oozed calm & serenity so good advertisement for her teachings.

I found it so informative and exciting that I am booking the weekend retreat.

Lotus's presentation was top notch.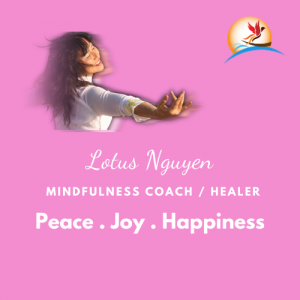 Enabling deep transformation with the Power of HEART-MINDfulness™